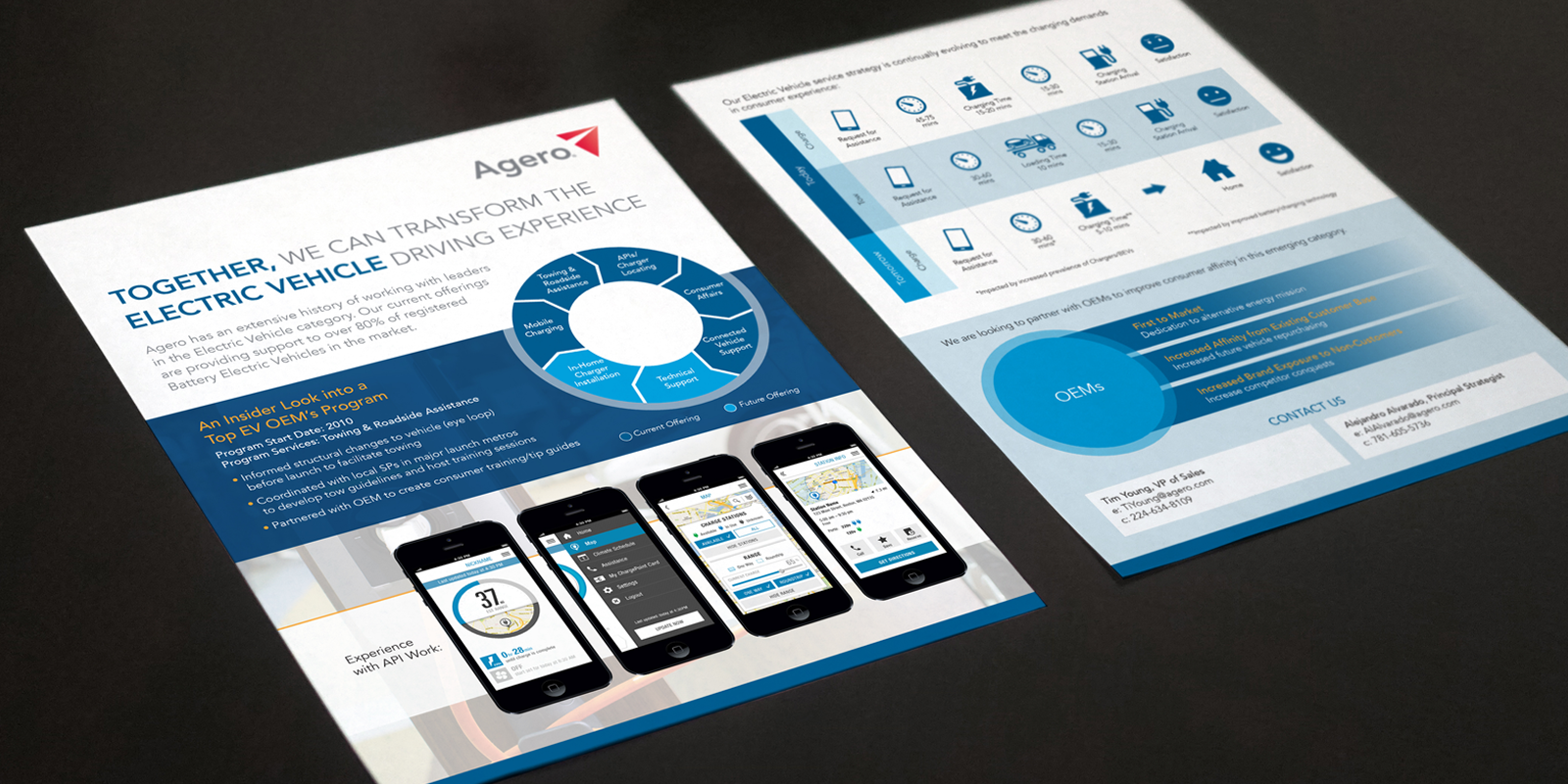 Handout describing Agero's current and future plans for supporting electric vehicles
Ad promoting Agero's booth at the American Towman Showcase in Las Vegas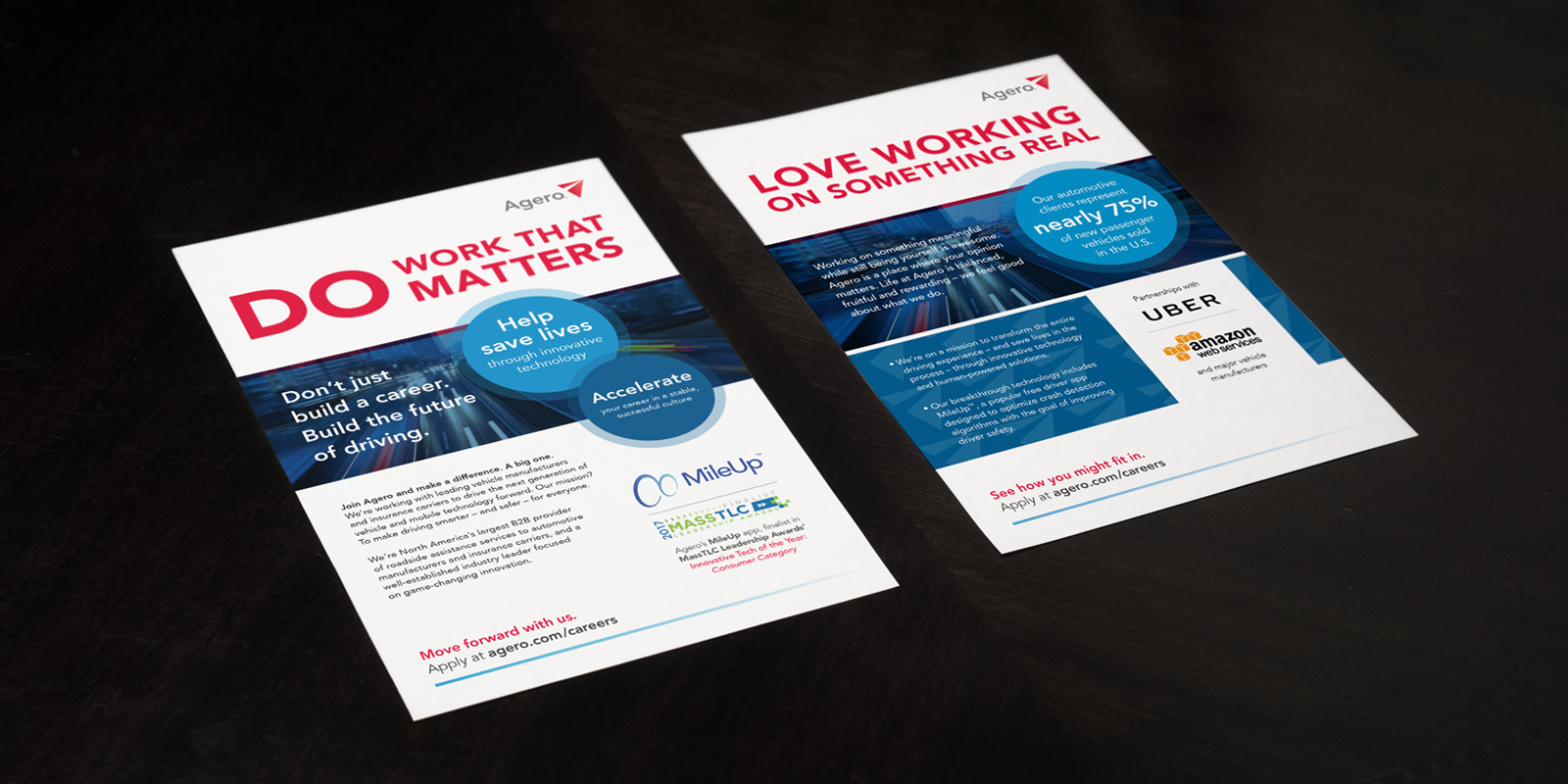 A half-page recruiting handout for potential Agero associates.


A three-panel display for Agero's outdoor booth at the Florida Tow Show

Agero's participant shirt for the JP Morgan Corporate Challenge race in Boston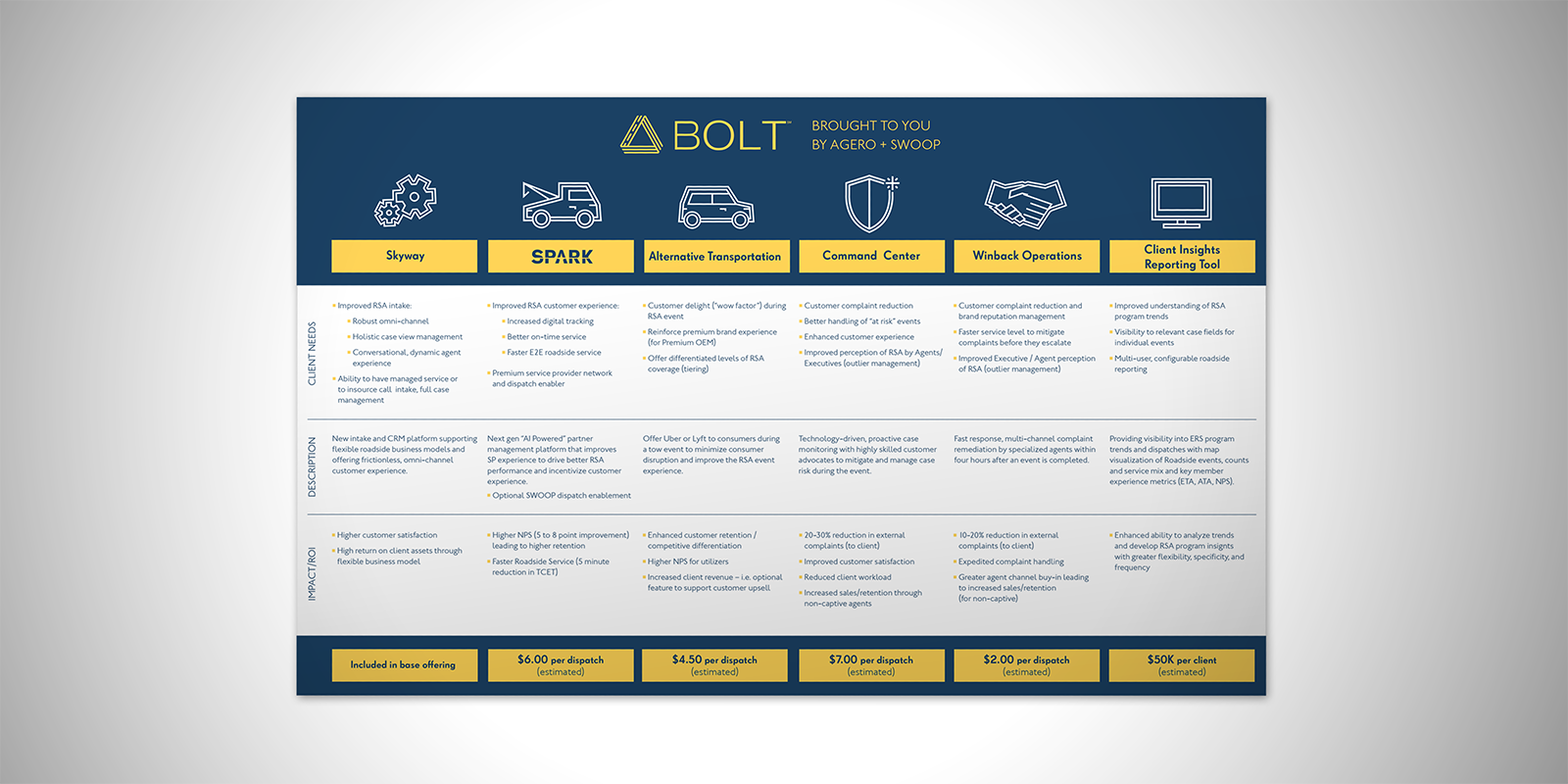 11x17" handout describing the wide range of Agero's service platforms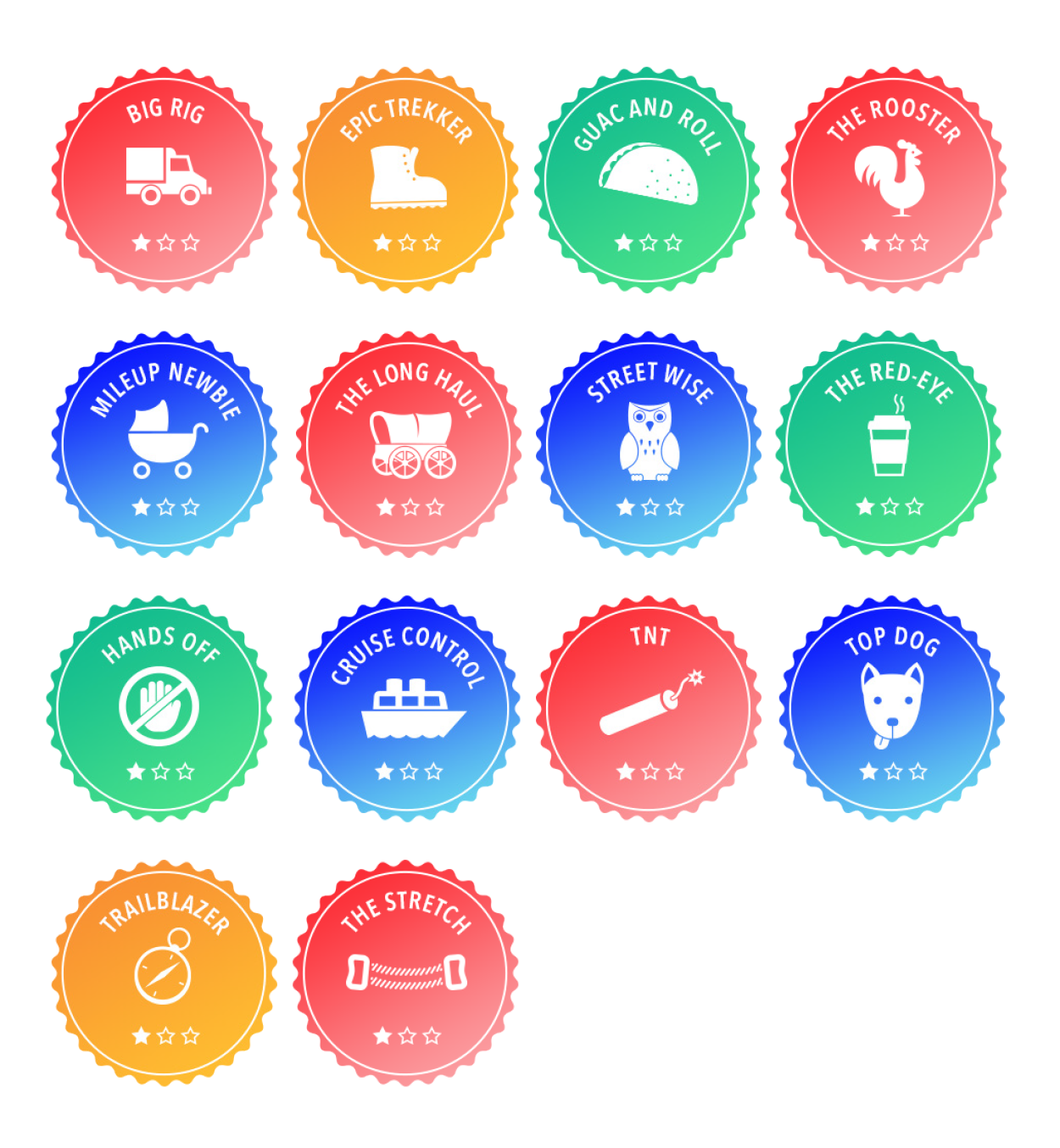 These badges were created for Agero's MileUp app, signifying awards for certain driving behavior based on time, distance, location, or habits.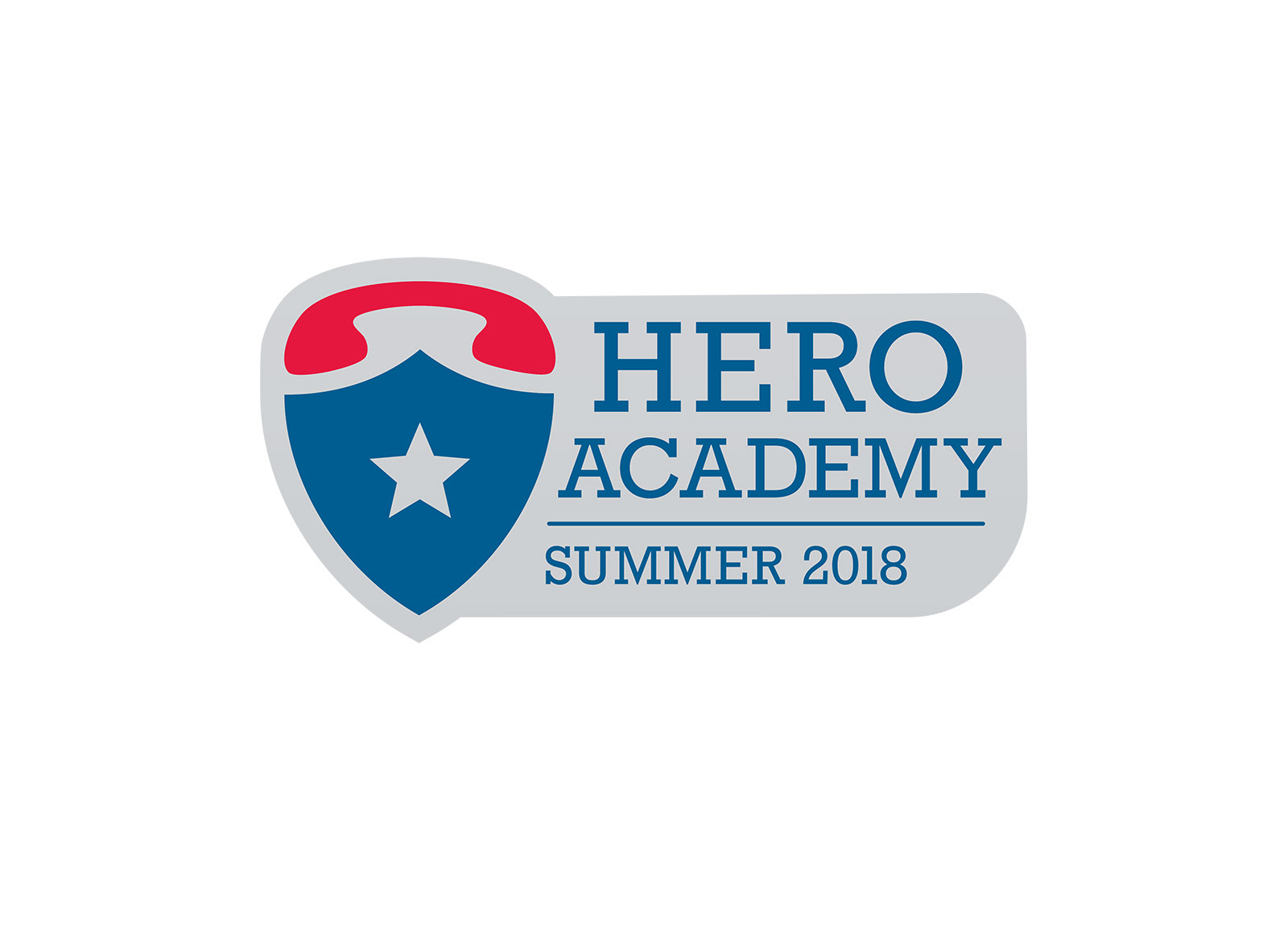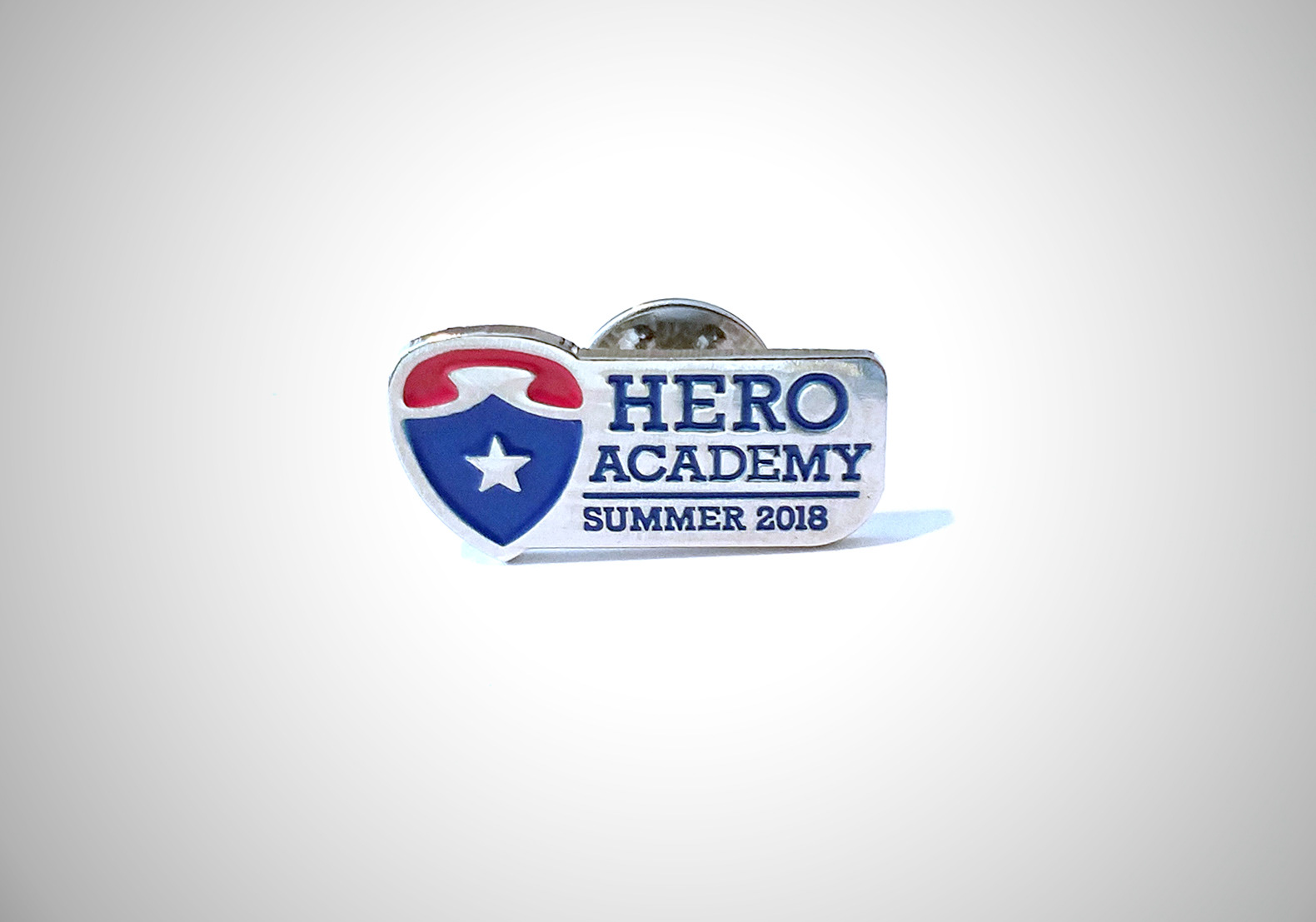 Enamel pin for call center associates who have completed Agero's Hero Academy training program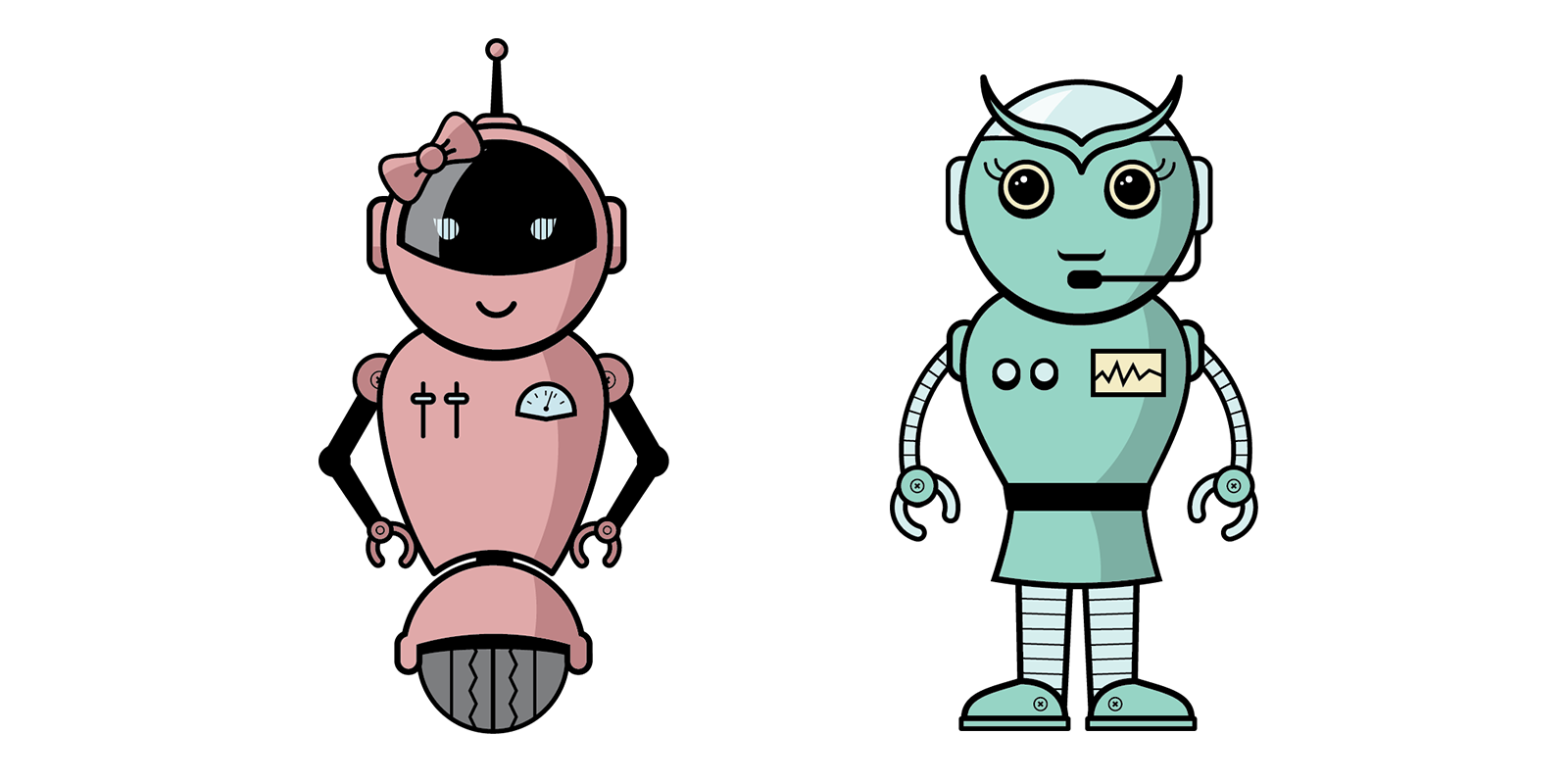 Agero needed Illustrations for their new automated system for dispatchers.
I designed these robots to be the faces of the visual and voice automated systems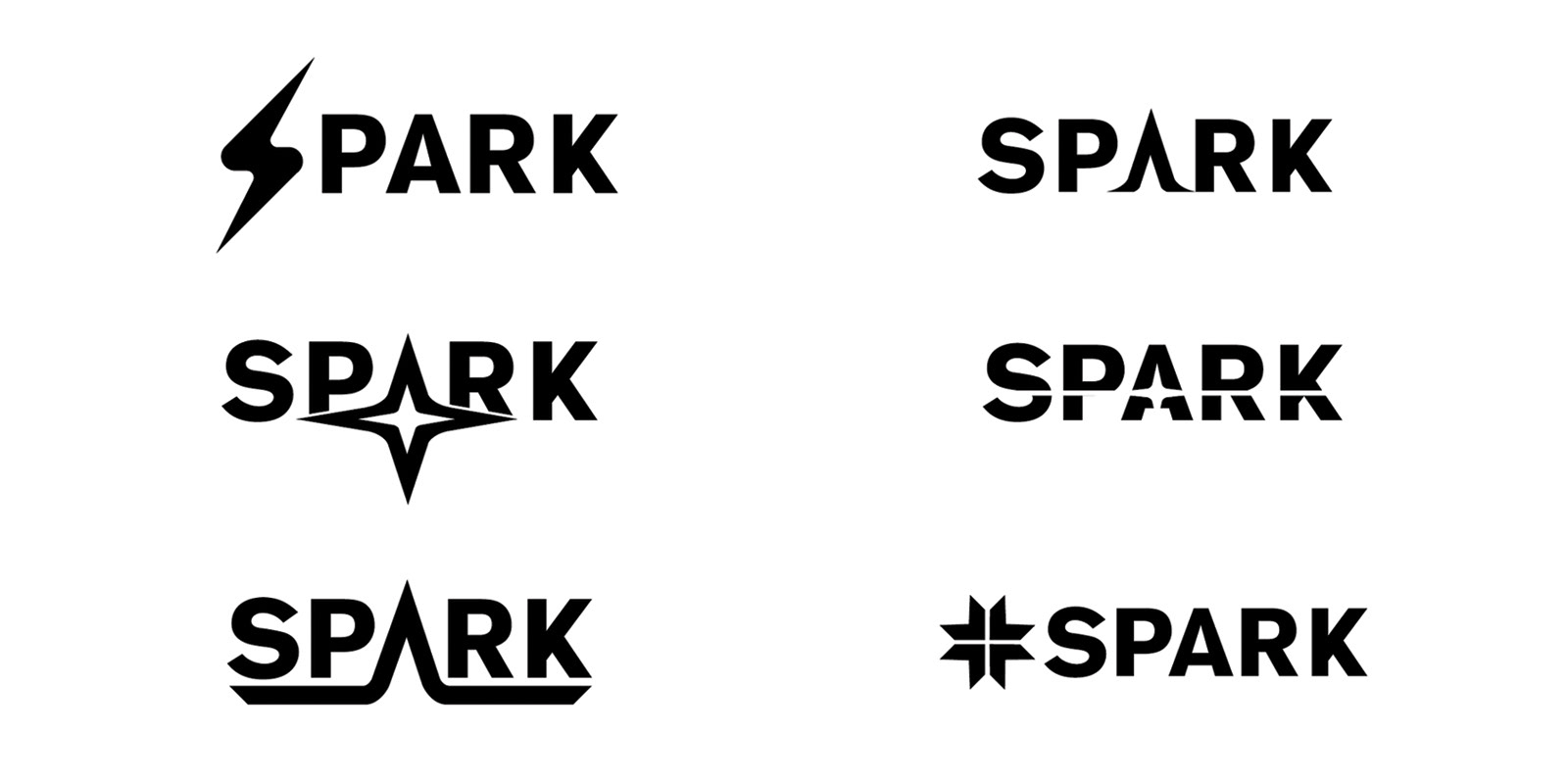 Agero Spark is a program designed to increase transparency between roadside assistance providers and their customers, as well as facilitate dispatching. I designed the logo for Spark with a star as the counter in the A with it's arms extending to the ends of the logo.