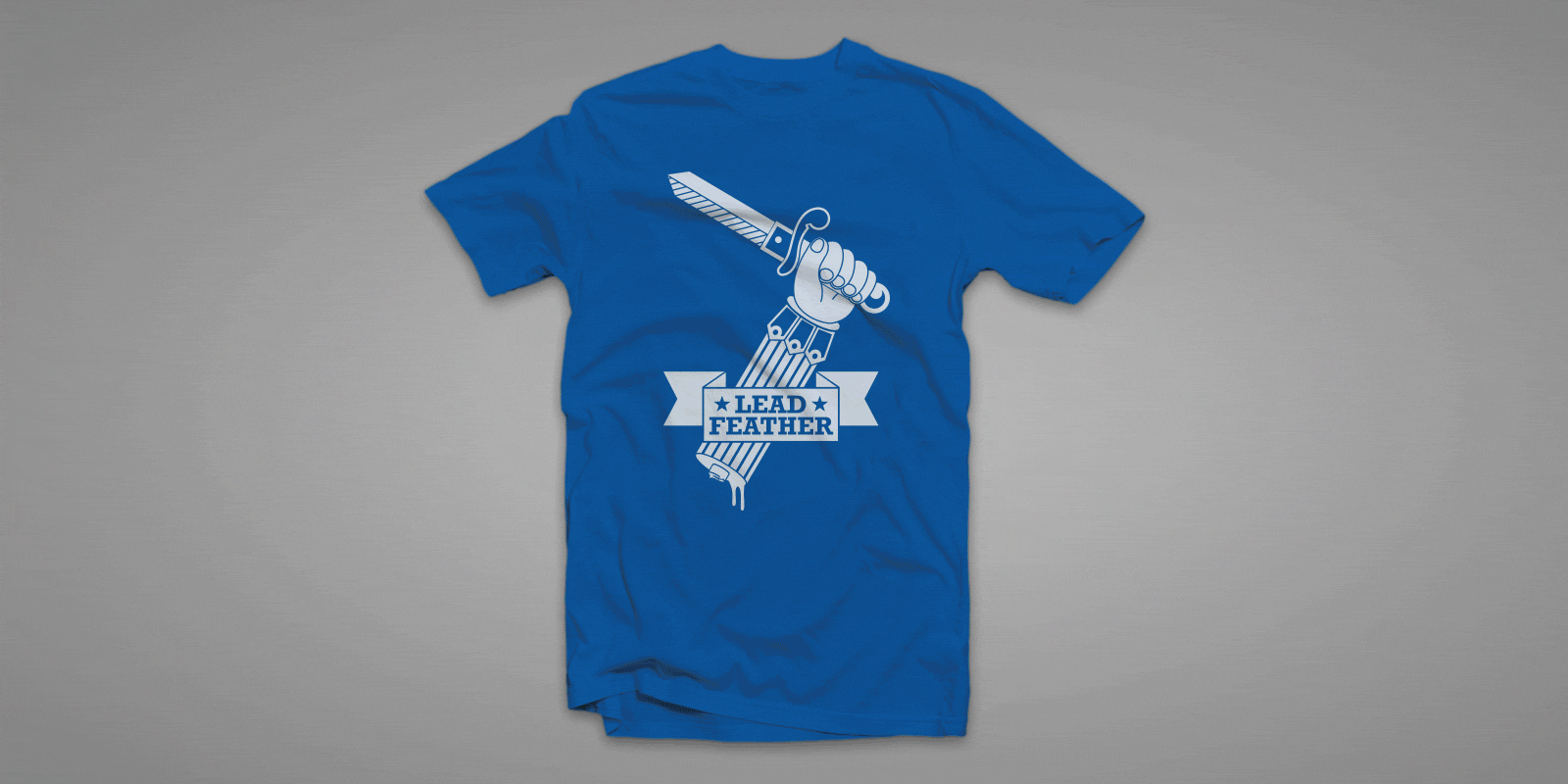 These are T shirts I designed that either didn't make it to print, or had a limited run.
Some are parody, while most are original designs.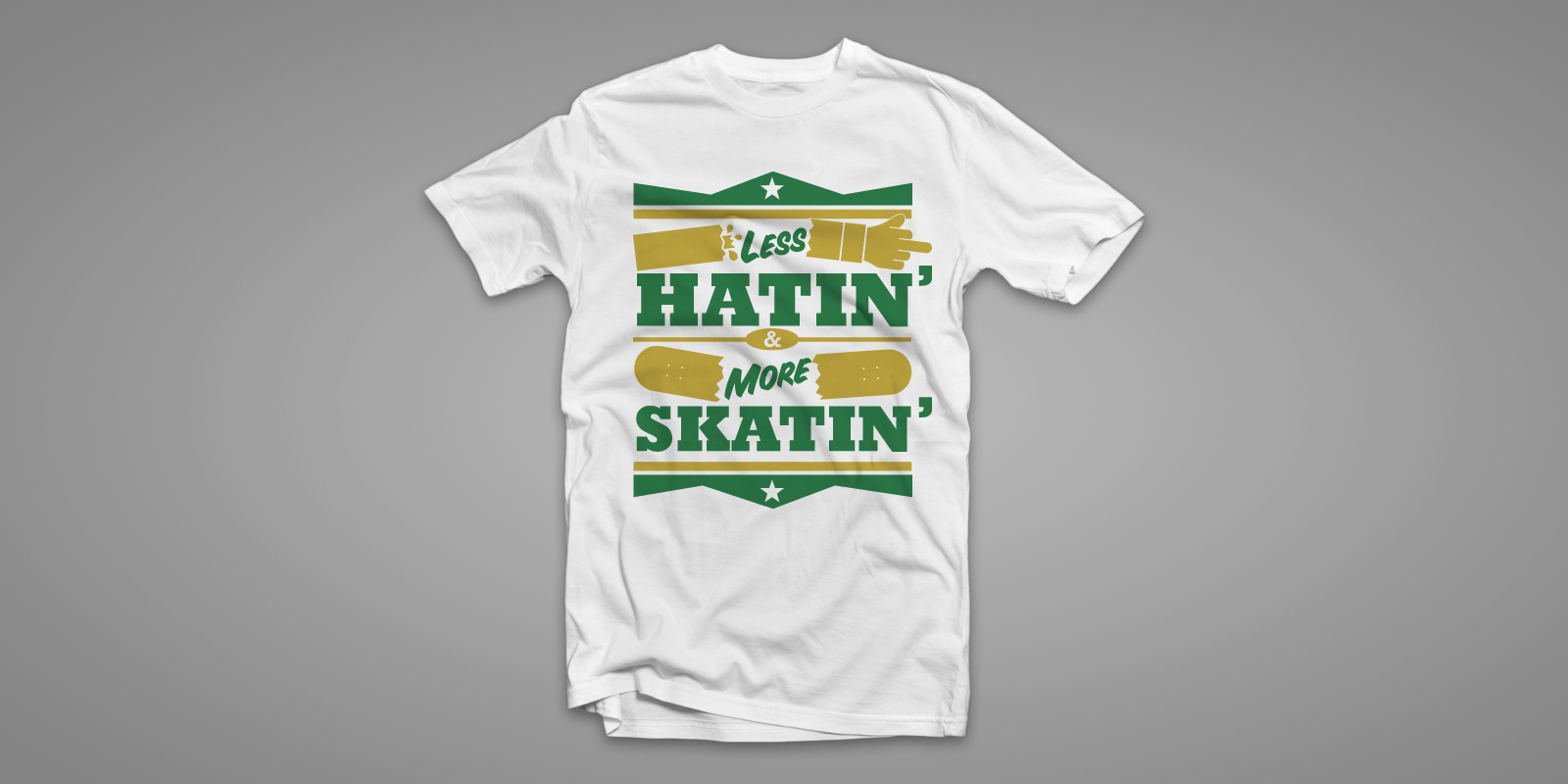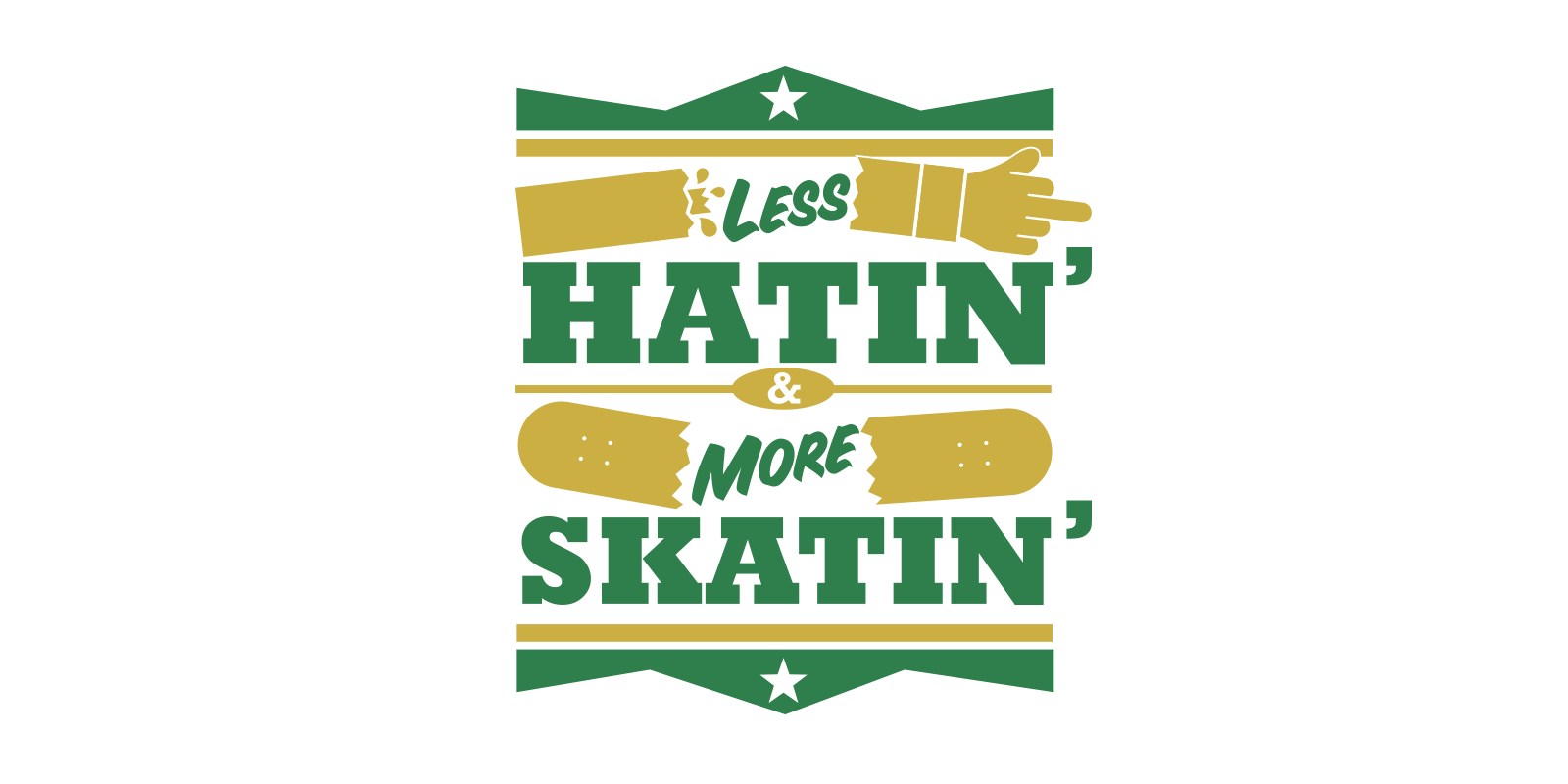 The "Less hatin' & more skatin' shirt. This was inspired by all the negativity on skateboarding websites and message boards. The aim is to remind people that at the end of the day it's about having fun.

The first Leadfeather skateboard featuring the original L and backwards F logo.
This was later updated to the anvil and feather logo.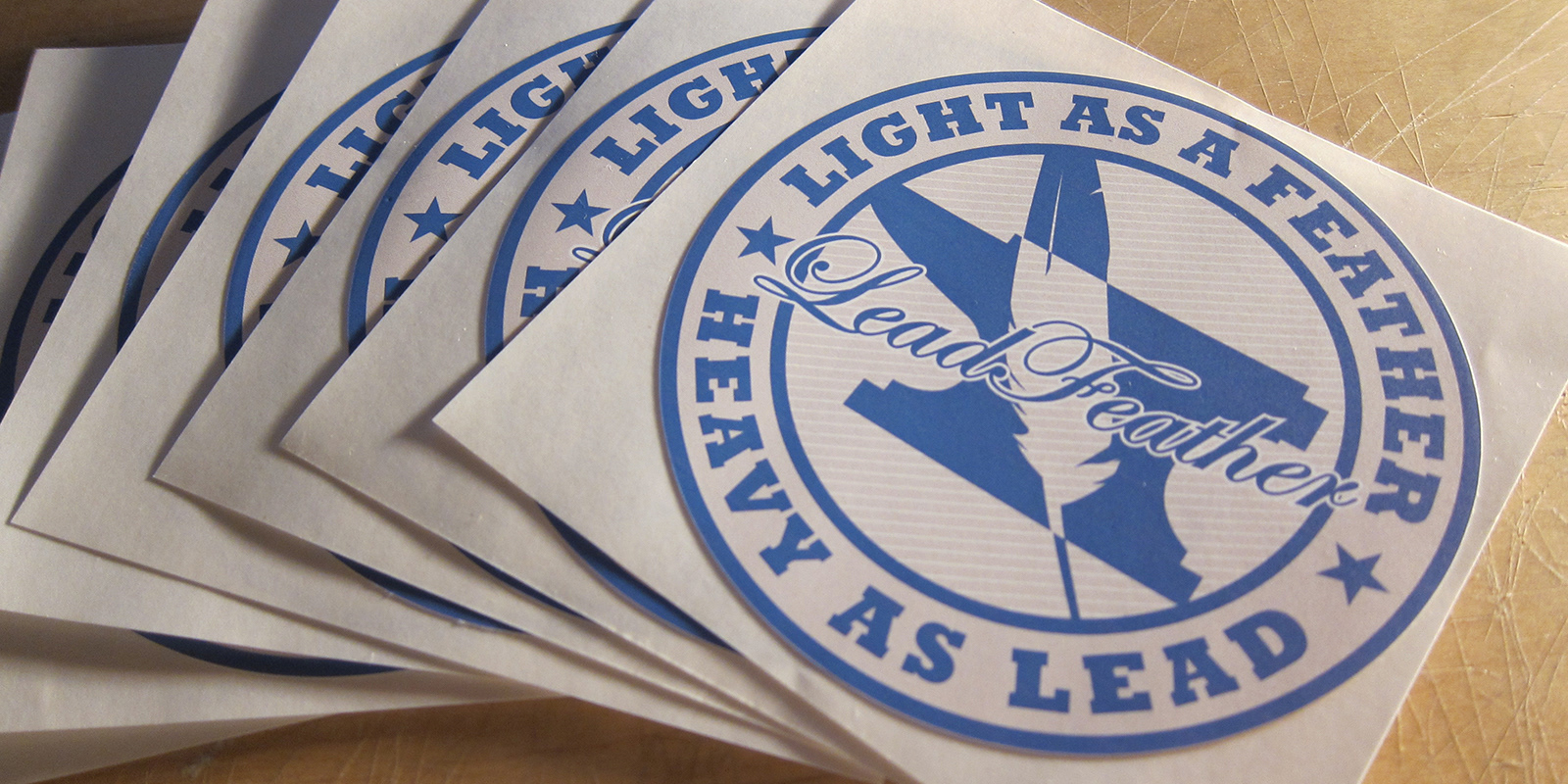 Stickers showing the anvil and feather graphics as well as our tagline
"Light as a feather, heavy as lead."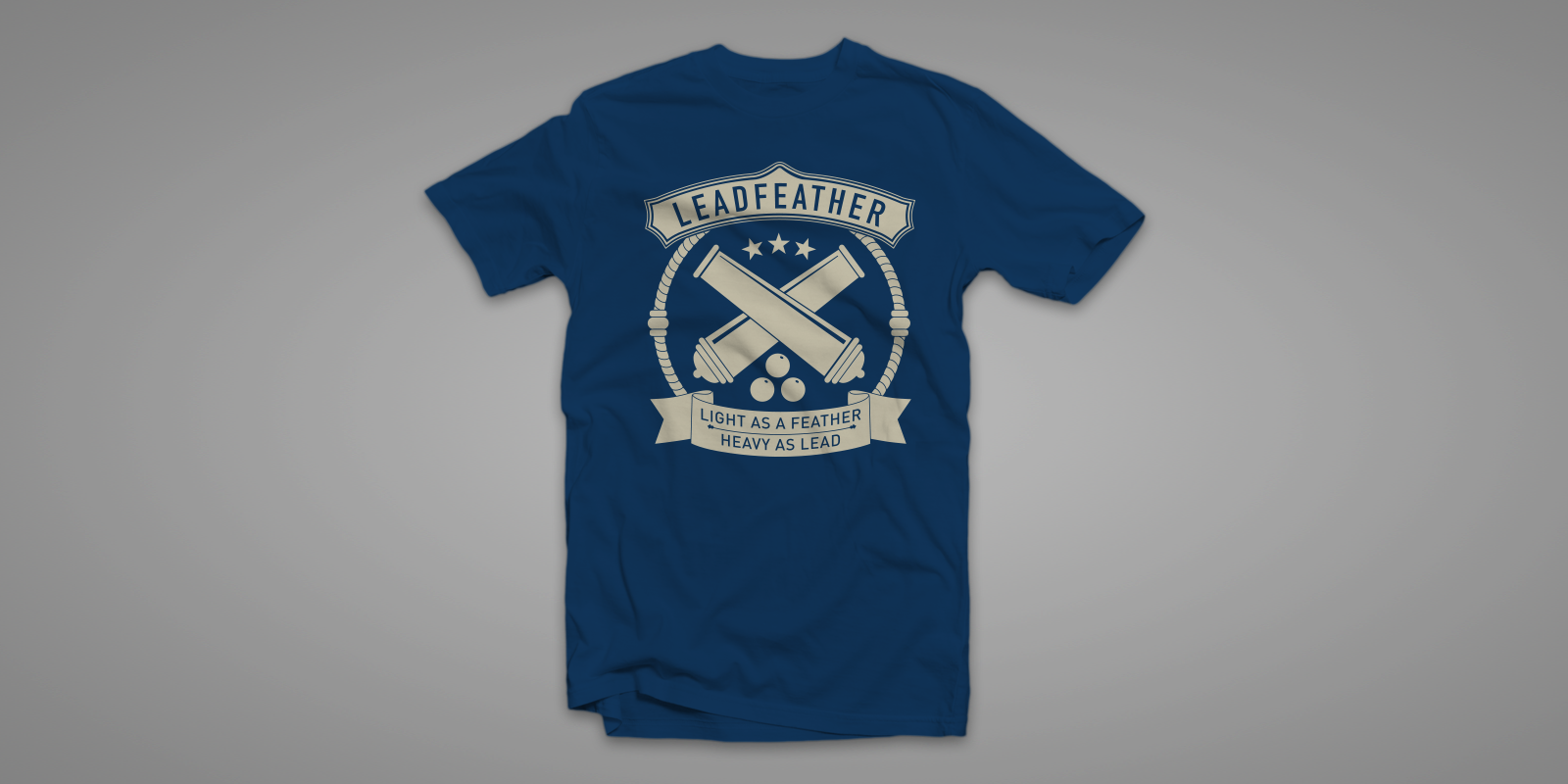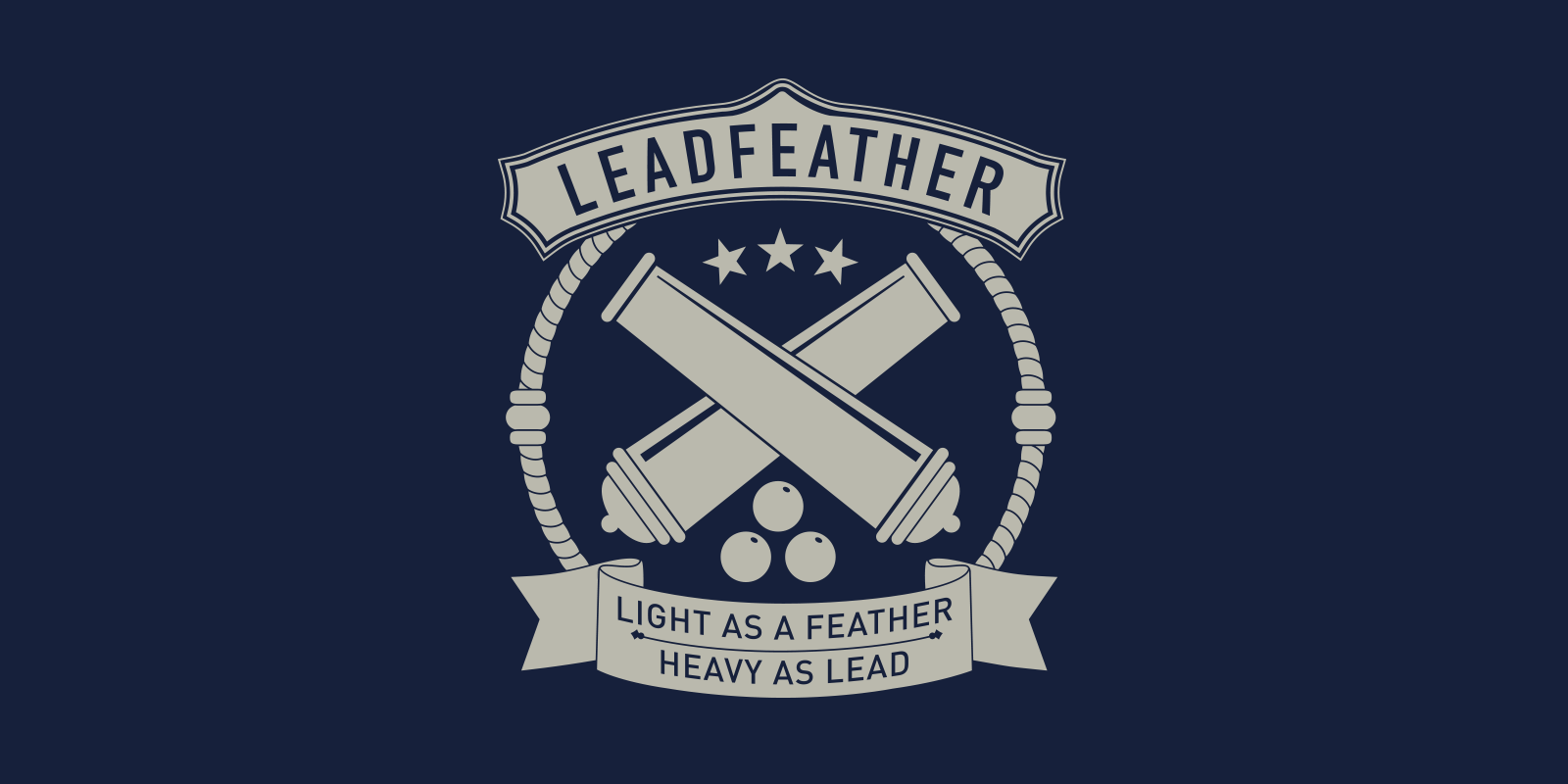 Nautical themed Leadfeather shirt featuring cannons and a rope border, and the Leadfeather's usual tagline.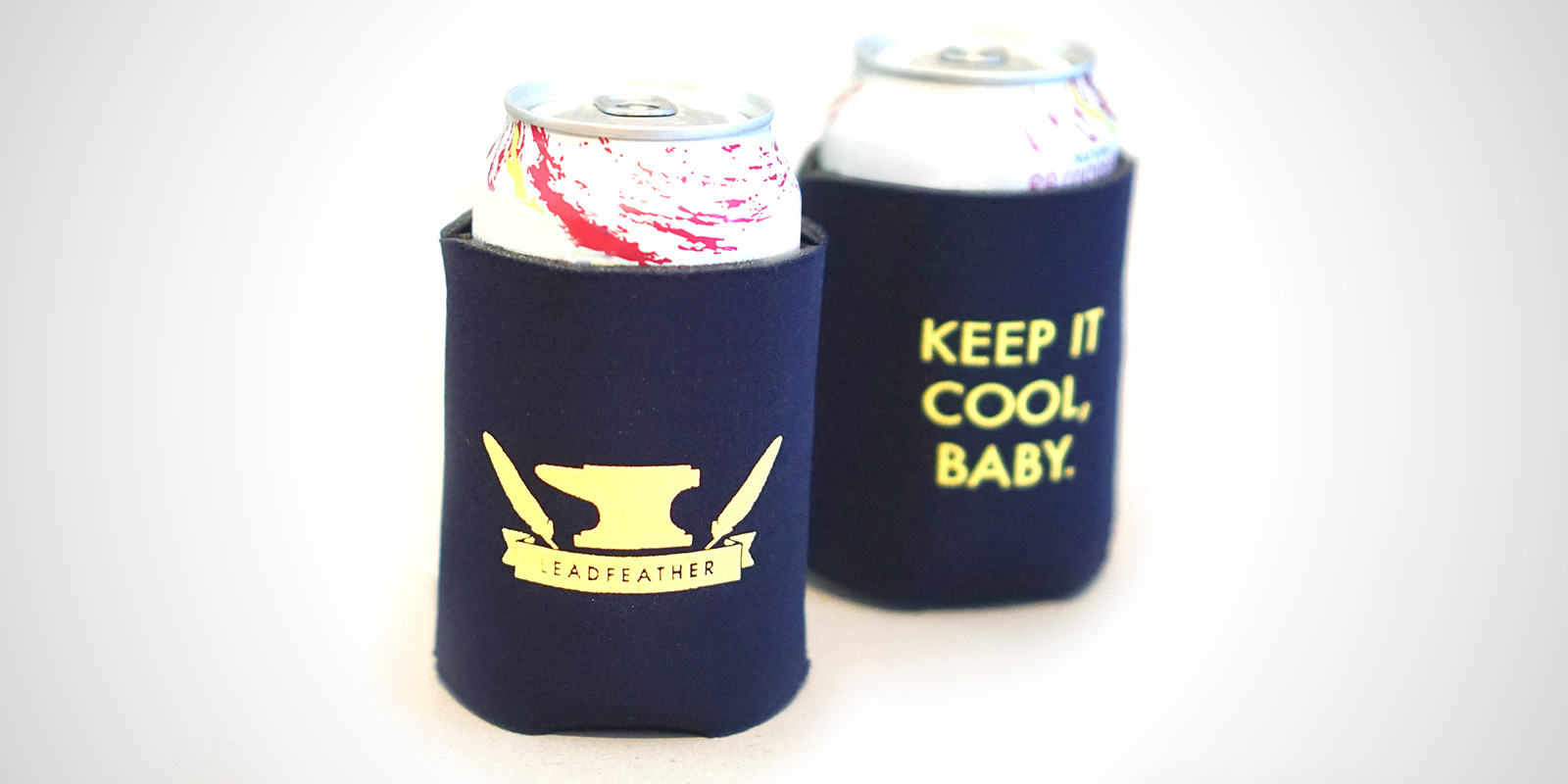 What do coozies do? Keep things cool. 
Design featuring the Leadfeather logo up front, and "Keep it cool, baby" on the back.
The Leadfeather logo with the anvil and feathers. I updated the original logo to this in order to have a more versatile clean look that better suits the brand.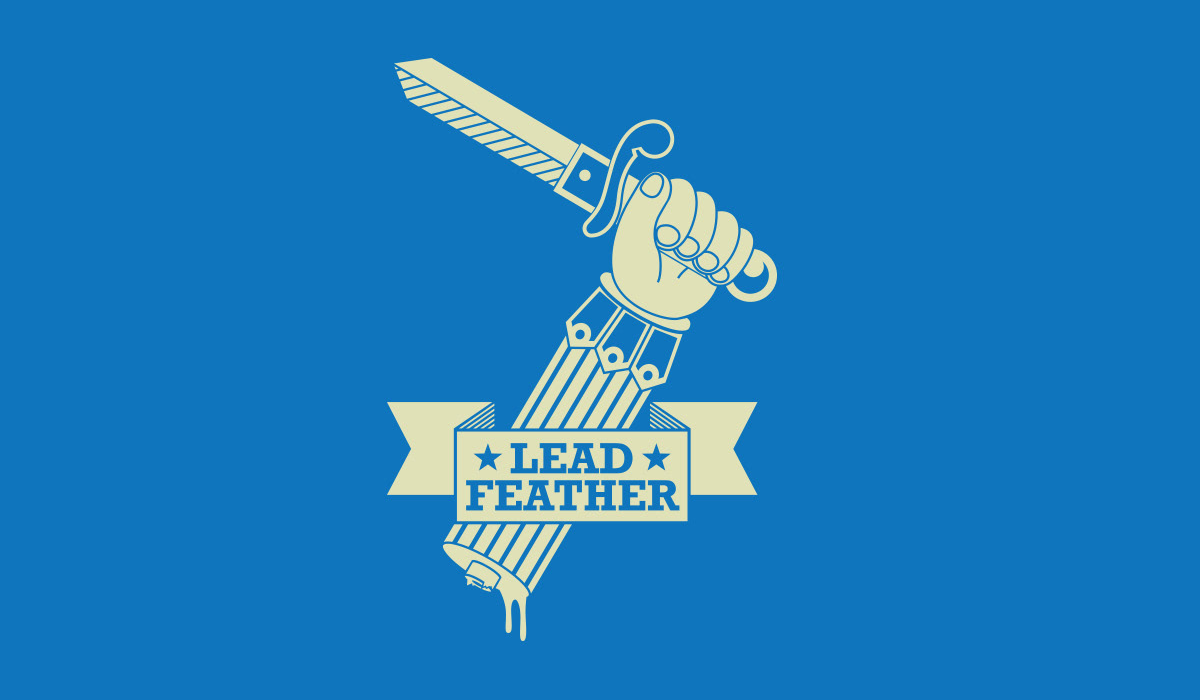 An alternate Leadfeather brand mark suggesting that using violence 
only ends up hurting the aggressor in the end.